I recently went back to Rome through Fellini's eyes and what I found there was so amusingly surprising that I was forced to rethink my own ideas about the city.
In 2007 I spent a few days in Rome. It was August and it was strange. At the end of my stay I said that I never wanted to go back to Rome; that I had never been in a city that made me feel like I was nothing more than a stupid tourist; that Rome was only nice when all the buses full of tourists were gone and it was left in the hands of its cats; that there were no Romans in Rome.
Rome is a myth, especially for someone who studied architecture. And, in a rather predictable way, when you finally get to know the reality behind the myth you return from your experience with mixed feelings.
Fellini's "Roma" is an amazing portrait of an incredibly complex city and the experience of seeing the movie was quite extraordinary. In my view, as weird as it may seem, it has nothing to do with Rome and everything to do with Rome. While seeing the movie I was trying to discover something that I thought I had been unable to find when I visited the city: its soul. As it turns out, maybe I knew more about Rome than I imagined. The soul of the city lies precisely in the conflicting relationship between reality and myth, two oposite dimensions which are nestled in its infinite layers. And that is what the movie is all about.
The first scene goes directly to the point: a bizarre-looking and uptight school teacher is walking across the city with his naughty students trying to introduce them to the wonders of Classical Rome. The task was not an easy one, as the boys are more interested in playing tricks on each other, and all his intents fail when, back in the classroom, a slideshow that shows all the Roman icons is mysteriously "hacked" with an image of a naked woman. The boys cause an absolute mayhem and Fellini's chaotic portrait of the city begins.
The rest of the movie is a feast of images and sounds that lead us to a frantic and absolutely impossible city. It is delightfully cruel, bestially human, ordinarily unique.
>>> Watch the last scene from Fellini's movie. <<<
Rome is probably the only Italian city where I never rode a bike or a motorino but when I saw the film's last scene I realized that the image I have of Rome is exactly like the one it shows: a great cabinet of wonders through which you roam around in a haste looking and everything but seeing nothing.
I definitely need to go back to Rome.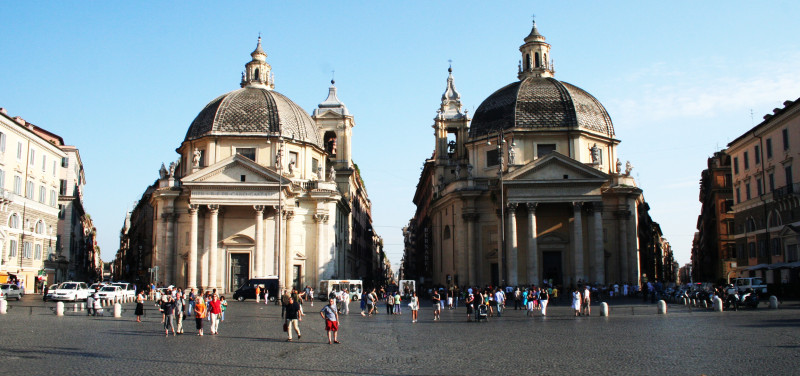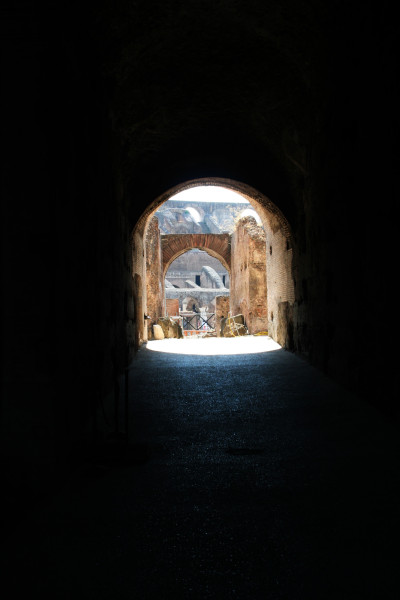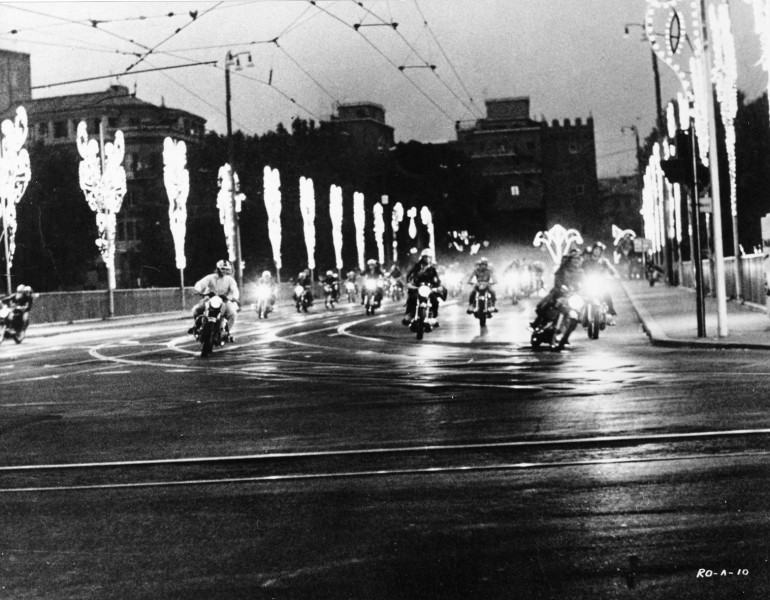 Porto, Portugal
I'm an architect, a translator, a crafter and, above all, a wanderer.
Share this: